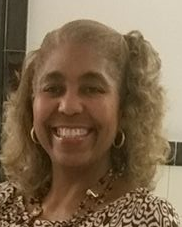 I am so excited about the years ahead. You should be too, if you are a child of Jehovah God. Join me and Tracey Barbour Ministries, as we take authority over our 2019, and over all the works of the enemy in our lives –
Min Tracey Barbour
OUR MISSION :
We are penetrating the darkness with "The Light" of the gospel of Jesus Christ through prophetic teaching and prayer ministry. Empowering believers to life Life More Abundant NOW! Awakening to the people of the world and enlarging the Kingdom of God.
TRACEY BARBOUR MINISTRIES PRESENTS

ONLINE VIA ZOOM MEETING
  3 Days of Powerful, Practical Training on Strategic Prayer and Spiritual Warfare. Geared towards every level of prayer knowledge 
Hosted by : Founder, Prayer Leader and Prophetic Teacher—Min Tracey Barbour

CLICK THE SHIELD BELOW TO REGISTER NOW

CLICK TO REGISTER
OR 
CLICK ON THE EVENTS TAB FOR MORE DETAILS AND REGISTRATION OPTION
Below is the FORMULA FOR PEACE as taught by Minister Tracey Barbour on Monday Morning Stretch 5/13/2019.    Go to periscope.tv/mintraceybarbour for this and other teachings from Tracey Barbour Ministries
IF THIS HAS HELPED YOU – PLEASE SAY SO WITH A SEED……

TRACEY BARBOUR MINISTRIES is doing the work of God through our  global missions,  books, television and radio broadcasts, conferences, retreats, leadership summits, men's recovery facility, teen mentorship programs, women in leadership training, intercessory prayer training, praise and worship, audio & video teachings, nights of worship and community outreach.

We are being true to the mission and the call –  We are doing our part!  Through our dedicated team and with the help of our financial partners we are causing an awakening to the truth of the power and authority that belongs to every person who has received Jesus as their Lord and Savior. God has empowered us, The Body of Christ, to rise up in His power, under the direction of the Holy Spirit, and take from the kingdom of darkness all the cities, states, nations and regions for the Kingdom of God. 

We are vessels pouring water to the world.