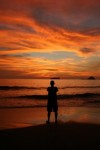 THIS SPACIOUS FACILITY WILL EXIST TO ASSIST MEN WHO ARE SEEKING RECOVERY FROM ALCOHOLISM AND SUBSTANCE ABUSE AND LOOKING TO GAIN LIFE-READINESS SKILLS.
THIS 12-24 MONTH FREE PROGRAMS INCLUDES:  Housing, Meals, Job Skills Training, Christian Counseling, Bible Training, GED, Worship Center, Workout facilities, Health& Fitness, Financial literacy and more.

A PLACE WHERE MEN OF SUBSTANCE ..NO LONGER BOUND BY SUBSTANCE..PURSUE THE GOD OF POWER,
OVERTAKE EVERY OBSTACLE, AND RECOVER ALL 1 SAM 30:8
                                             REAL HELP…..FOR REAL MEN    
GOD HAS GIVEN US THE LAND & WE PLAN TO BEGIN CONSTRUCTION OF OUR MENS' FACILITY IN 2016….
OUR MULTI ACRE FACILITY IS A PLACE WHERE MEN OF ALL COLORS AND BACKGROUNDS WILL COME TO BE FREE FROM ALCOHOL AND SUBSTANCE ABUSE.  THEY WILL  BE EQUIPPED AND EMPOWERED  TO PURSUE, OVERTAKE AND RECOVER ALL  THAT THE DEVIL HAS STOLEN FROM THEM.
SOW A SEED TOWARD ARE FACILITY BY CLICKING BELOW:  Mark your donation: Recovery Oasis