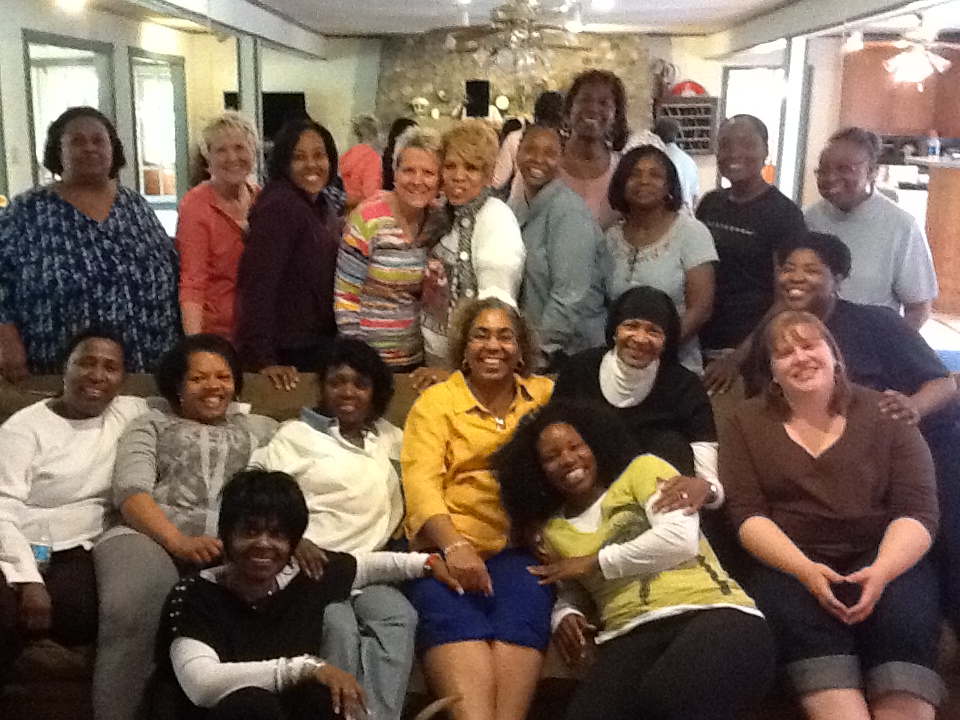 WOMENS MINISTRY
Are you looking

to join in with a spirit filled group of women who love God and love Gods people?  
Do you desire

to make an impact in this world?
 Well….Tracey Barbour Ministries/"Sarah's Daughters" is looking for YOU!          
                            

You are who we looking for…….
We are asking God to send to us women who want to be a part of our team as we go around the cities, states and the country with our prayer training, outreach, mentorship, conferences and retreats all served up with Christian Love!  
If you are a women between the ages of 18 – 120 years old and are interested in hanging out with a group of women who are turning the world upside down for Jesus, simply call our corporate office at 708-320-1591. 
We look forward to hearing from you…
Blessings,
Min Tracey L Barbour
Founder & President
 INTERCESSORY PRAYER TRAINING

                 

 COMMUNITY OUTREACH 

                           

 WOMENS RETREAT

 WOMEN IN LEADERSHIP MENTORSHIP & TRAINING
 MENTORSHIP FOR TEEN GIRLS  …… AND MORE
 VESSELS POURING WATER TO THE WORLD…………………….  TRACEY BARBOUR MINISTRIES